Dr Stuart Parkinson, SGR, will summarise the latest data on the large but neglected carbon emissions of military activities. He will argue that to reduce these emissions we need to pursue alternatives to militarism.
Forthcoming presentation in Leeds, UK.
Prof Lorraine Whitmarsh, Cardiff University, argues that to encourage the radical behaviour change needed to tackle the climate crisis, we need a range of well-timed interventions. She also notes that climate scientists need to 'walk the talk' too.
29 November 2019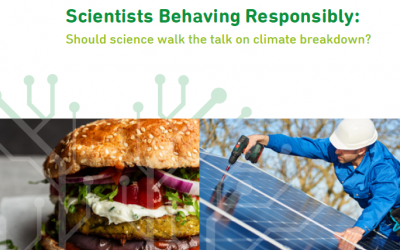 A new poll of scientists reveals a gap between awareness of international climate goals and lifestyles, writes Andrew Simms, SGR, but there are signs of radical shifts.
16 November 2019
Dr Stuart Parkinson, SGR, looks at how the fossil fuel and arms industries finance professional engineering and science organisations - and the many issues this raises - in this summary of the new report, Irresponsible Science?
6 October 2019
SGR and its predecessor SANA have published several reports and books concerning the threat from nuclear weapons, as well as producing several other outputs. Some of these have been input into international negotiations on nuclear disarmament.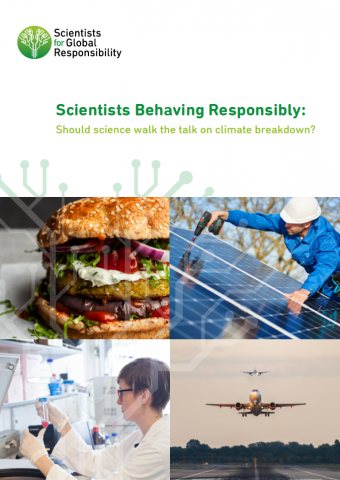 This briefing examines the importance of behaviour change across society to help tackle the climate crisis, and the potential of scientists and engineers to act as role models for such change.
November 2019